More Drama
Check out your Youtube channel for all our clips as well as some production diary. Also, our Facebook page contains some cool pics from the shoot!

Do you think you could have done better than our adventurers? Now you can try, with our one-shot roleplaying game adventure based on the hunt for Hrothgar, the Dark King!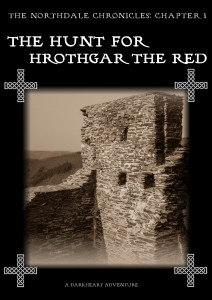 Do you know that we are going to have a director's cut version of our clip? And that's not all: we plan an entire webseries about our roleplayers! So stay tuned and follow us on Facebook.